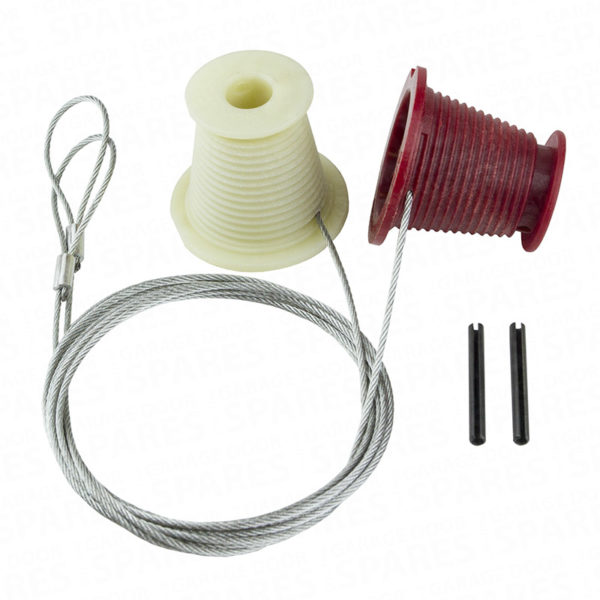 Cardale Pattern Cones and Cables – Old Overhead Gear
£27.00
Cardale cables
Pre CD45 gearing with flat bar lifting arms
Pairs
Available
Description
Cardale Pattern Cones and Cables – Old Overhead Geared Doors (Pre CD45)
A pair of premium quality cones and cables to suit all Cardale pre CD45, overhead torsion sprung canopy garage doors. These garage doors are easily identified as the spring is mounted above the door and has a square ended plastic spring adjuster and the door arm is made of flat steel bar as opposed to the later round steel rod found on CD45 overhead torsion sprung doors.
Our cones are made to match the original part and should not be compared to inferior "generic" products available elsewhere.
Supplied in pairs including roll pins and tension retaining pin.