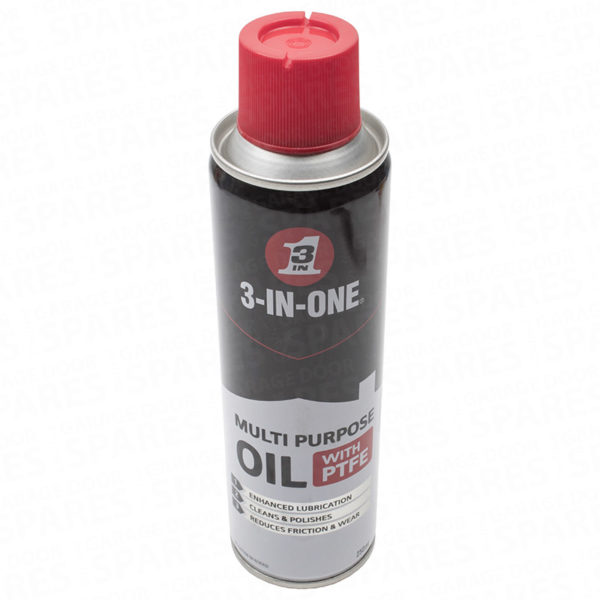 3-in-one Pack of 12 x 250ml Aerosols
£46.80
Available
Description
3-in-1 is a general purpose lubricating oil supplied in aerosols for convenience and easy application.
Ideally suited for use on roller spindles, pivot arms and many other general lubrication jobs on garage doors and other items.
The name 3 in 1 derives from the product's triple ability to "clean. lubricate and protect".