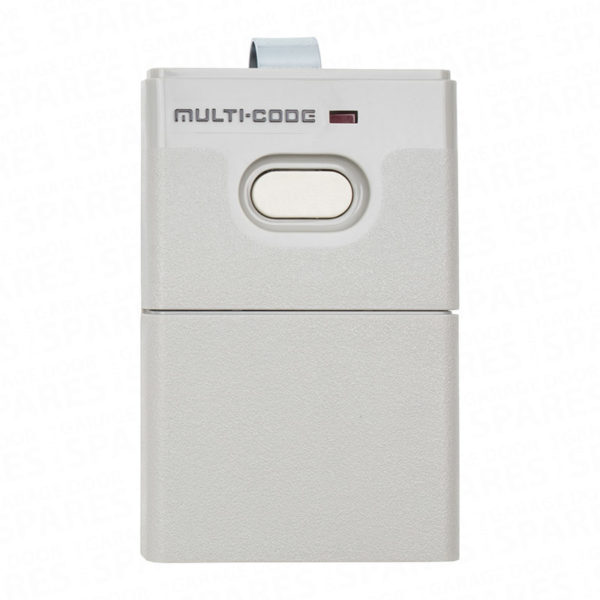 One Channel 300MHz Standard Handset
£54.00
Available
Description
A standard sized 300MHz one channel handset utilising dipswitch coding as fitted to many American garage door openers installed in the US home market and also fitted to some that were imported into the UK.
Care should be taken to correctly identify these handsets because the UK 40.685MHz version looks identical. however. the frequency is printed on a white label on the back of the handset and also on the receiver making identification easier.
This type of radio control system has the ability to support an unlimited number of handsets on a single receiver making it ideal for multi car garages and secure compounds.
PLEASE NOTE: These 300MHz controls are only sold for use in the U.S.A. and other countries where legal to do so. They are not approved for use in the UK.
The right product at a good price , promptly dispatched.
Sarah Thorneycroft
15. February, 2021.
Fast service, would use again
John Blair
13. February, 2021.
As described, parts worked, reasonable value
Richard
12. February, 2021.
Excellent service and delivered on time. I didn't speak to the staff as the website explained in detail all I needed to know.
Christopher Thomas
12. February, 2021.
Very pleased with major repair to fix broken spring. All parts fitted and instructions easy to follow. Door now operates like new
Gary Morris
12. February, 2021.
Great service all round. Easy ordering process. Quick delivery.
Avril Perriman
12. February, 2021.
Excellent service. Answered my query promptly and recommended the part we needed. Ordered and paid very easily with part being received the next day. Would certainly use again if needed.
Brian 70+years
9. February, 2021.
Hi I couldn't fault my experience from start to finish excellent speedy and would certainly use again ⭐️⭐️⭐️⭐️⭐️
Kostas Christou
8. February, 2021.
I ordered a garage door locking handle late afternoon, and emailed Online Garage Door Spares to enquire when it would arrive. They responded immediately and advised me that they would try and process my order that afternoon. The item arrived the following morning. Very impressed.
MR. CHRISTOPHER BLOUNT
8. February, 2021.
The garage door cables that we ordered was easy to order and the delivery wa very quick . we order at 10.30 on morning and recieved them at9.30 the next morning. very please with the service, the cables were fitted the next day o very happy being able to fix it straight away.