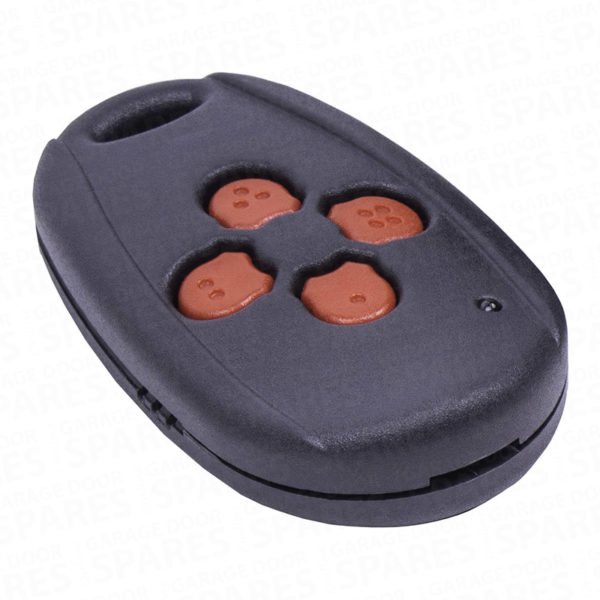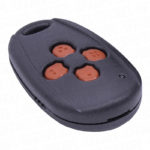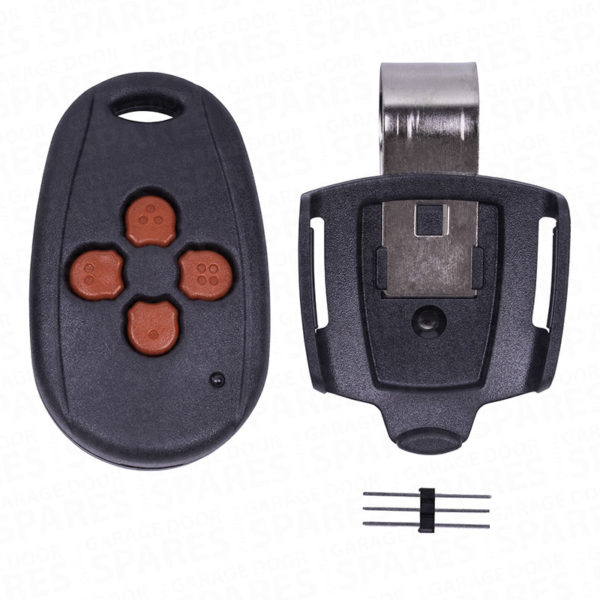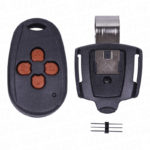 Later Style DC Range 433MHz Handset – AZAE1127
£43.20
Frequency 433MHz
Four red buttons
Available
Description
Spare or replacement key fob remote control for DC 433MHz operators
Operator identification:- All DC operators operating on 433MHz. Frequency can be identified by referring to the serial number label on the outside of the motor casing
Manufactured from Jan 1996 to Dec 2002
Radio frequency; 433MHz
Security coding:- Digital with auto learning Multibit coding (281 billion variations)
Handset identification:- 4 button (Red) mini handset with dark grey casing. Frequency can be found embossed on rear of handset casing. Replaced single Red button handsets.
Supplied complete with Cr2032 battery, visor clip, wall mounting bracket and coding plug
Cardale code: AZAE 1127
Please note: – Because these handsets are/have been produced in 868MHz and 418MHz and all three frequencies are incompatible with each other, correct identification is essential before ordering.
Coding: – Providing you still have an existing (working) handset, the unique code can be "cloned" from the existing handset, of the same style and frequency, using the special programming connector and instructions supplied with the new handset.
Old style red and black 433MHz handsets can have their code copied to the new style handset using a special programming cable – please call if you require one.
If you do not have an existing (working) handset, the new handset must be coded to the garage door opener using the procedure printed in your Cardale DC series garage door opener handbook.
Please note Cardale DC Series handsets are not compatible with the Cardale Autoglide Garage door openers.