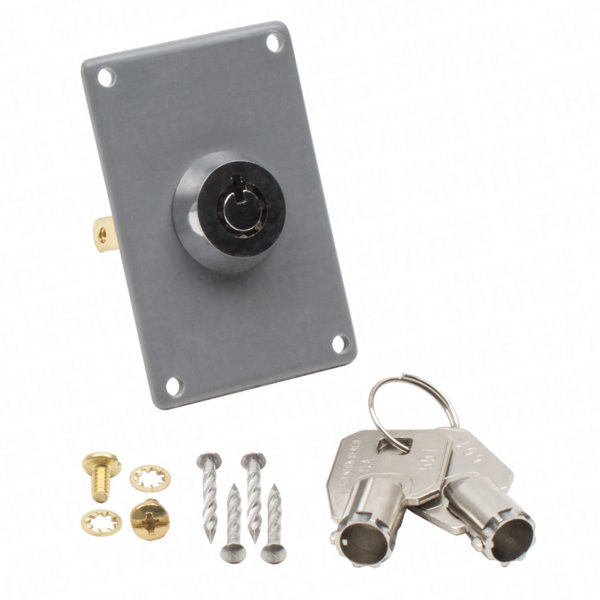 Universal Electric Keyswitch – Round Key Type
£35.40
Available
Description
A universal electric key switch with round security keys to suit many electric operators both old and new. Pin tumbler lock affords the switch an enhanced level of security and prevents it being shorted out from outside. Barrel has a self cleaning action and the faceplate is made of grey plastic for maximum durability.
Mounting plate dimensions: 2 1/2″ (63mm) x 1 5/8″ (41mm)
Kit includes two keys and four spiral security fixing nails.
For the technically minded: –
DESCRIPTION:
– Zinc Alloy Die Cast Housing and Chrome Plated Cylinder .
– Tubular Key Nickel Plated. with 2 Keys.
– Maintaining Contact Spade Terminal. 2 Terminals.
– 250 Combinations Available.
– Spring Return Type (Spring Loaded For Momentary Contact. Off-On Type).
– Recommended for Multiple Dwellings.
SPECIFICATION:
– Contact Rating: 4A 125V AC. 2A 250V AC.
– Contact Resistance: 10 MILLI-OHMS MAX.
– Insulation Resistance: 500 MEG-OHMS MIN. (500V DC).
– Dielectric Strength: 1500V AC – 1 Minute.