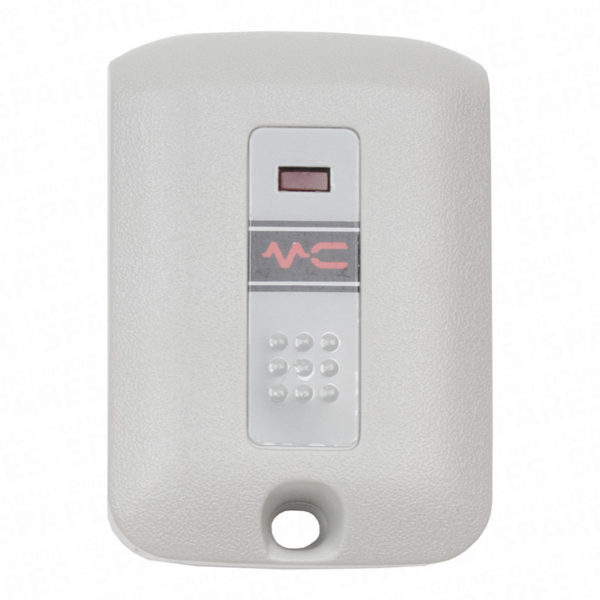 One Channel 300MHz Micro-Mini Keyring Handset
£60.00
Available
Description
A micro mini sized 300MHz one channel keyring handset utilising dipswitch coding as fitted to many American garage door openers installed in the US home market and also fitted to some that were imported into the UK.
Care should be taken to correctly identify these handsets because the UK 40.685MHz version looks identical. however. the frequency is printed on a white label on the back of the handset and also on the receiver making identification easier.
This type of radio control system has the ability to support an unlimited number of handsets on a single receiver making it ideal for multi car garages and secure compounds.
PLEASE NOTE: These 300MHz controls are only sold for use in the U.S.A. and other countries where legal to do so. They are not approved for use in the UK.
Great service, swift delivery and everything worked perfectly straight out of the box. Replacement Novoferm unit for a previous model of the same manufacturer. Slightly longer track so a little bit of adjustment but no problems. New unit is quieter and faster than the old. Simple to set up with the new fob able to map to my second door (old motor still going strong).
Perfect no problems at all easy to install job done 👍😀
Geoff Feldwick
13. April, 2021.
Answered my online question promptly and fully. Used free standard delivery which was delivered the next day after ordering. Great service, highly recommended
Mr Colin Gibbard
8. April, 2021.
Efficient service and order arrived promptly. The only area that could be criticised was the lack information regarding expected delivery date.
Stuart Lee
8. April, 2021.
Great product ,great price , great service , Thank you
Alistair Thompson
6. April, 2021.
Easy process throughout. Website easy to use , clear description, no fuss ordering process and delivered quicker than expected!
Parts arrived promptly, roller guides fitted well & cables correct length. Very pleased as door now operating great, thought would have needed a new door before .
Very efficient & reliable, delivery of spare quick.
James Baker
1. April, 2021.
The item I bought was correct, sent on time altogether a first class service. Thank you.