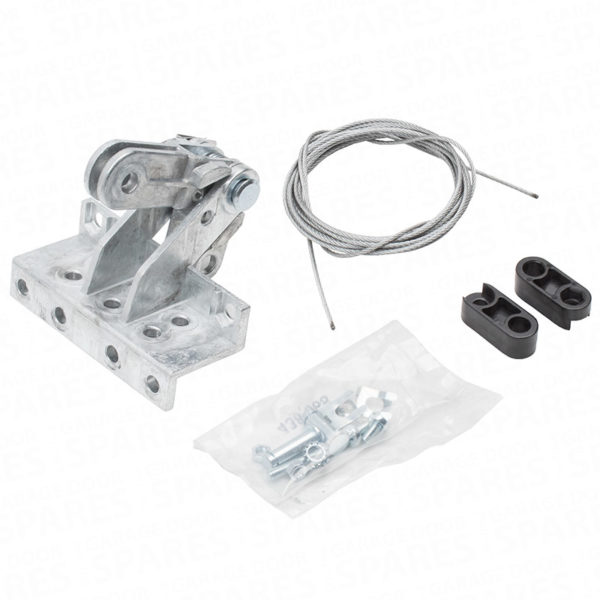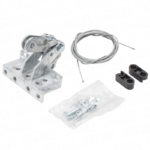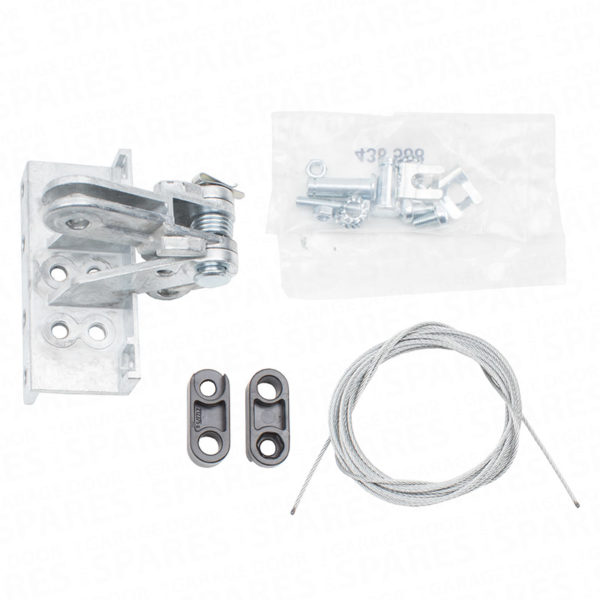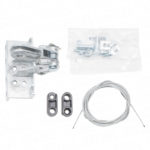 Hormann Delatching Kit VRS3 for Up and Over Doors
£54.00
Automatic de-latching kit
Suits Hormann Up and over doors, DF98 and other manufacturers
Disengages/engages latches
Extra security
Available
Description
Automatic De-Latching Kit for use on Up and Over Doors including DF98 and other manufacturers.
The kit provides additional security for your Hormann garage door when fitted with an electric operator.
Instead of relying on the garage door operator retaining the door is the closed position without utilising the door's locking, (standard practice on all operator installations),  this kit allows you to connect the garage door operator to the door's existing locking.
So how does it work?
When the electric operator receives a command to open the door, the initial travel disengages the latches from their keeps and then the door travels back into the garage in the normal way until fully open. On receiving a command to close the door the reverse happens ending with the door reducing speed, (when using a soft start/stop operator), and gently engaging the door's latches securely.
Hormann item number 0437196 (VRS3)
For Hormann single up and over doors, use a  VRS1 kit.
The right product at a good price , promptly dispatched.
Sarah Thorneycroft
15. February, 2021.
Fast service, would use again
John Blair
13. February, 2021.
As described, parts worked, reasonable value
Richard
12. February, 2021.
Excellent service and delivered on time. I didn't speak to the staff as the website explained in detail all I needed to know.
Christopher Thomas
12. February, 2021.
Very pleased with major repair to fix broken spring. All parts fitted and instructions easy to follow. Door now operates like new
Gary Morris
12. February, 2021.
Great service all round. Easy ordering process. Quick delivery.
Avril Perriman
12. February, 2021.
Excellent service. Answered my query promptly and recommended the part we needed. Ordered and paid very easily with part being received the next day. Would certainly use again if needed.
Brian 70+years
9. February, 2021.
Hi I couldn't fault my experience from start to finish excellent speedy and would certainly use again ⭐️⭐️⭐️⭐️⭐️
Kostas Christou
8. February, 2021.
I ordered a garage door locking handle late afternoon, and emailed Online Garage Door Spares to enquire when it would arrive. They responded immediately and advised me that they would try and process my order that afternoon. The item arrived the following morning. Very impressed.
MR. CHRISTOPHER BLOUNT
8. February, 2021.
The garage door cables that we ordered was easy to order and the delivery wa very quick . we order at 10.30 on morning and recieved them at9.30 the next morning. very please with the service, the cables were fitted the next day o very happy being able to fix it straight away.