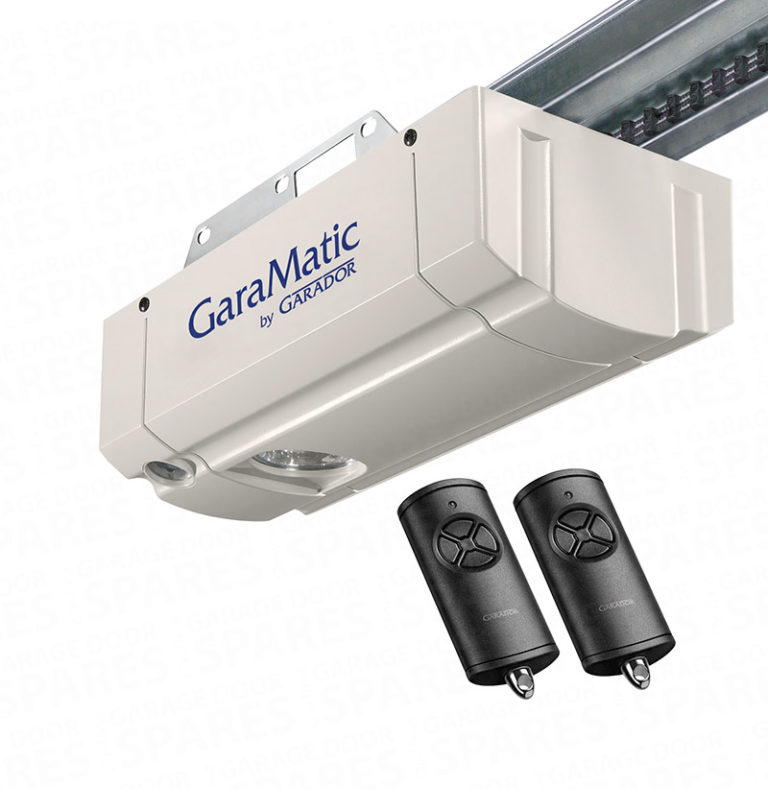 Garador Garamatic Canopy Operator
Unrestricted drive through height
Canopy operator
Peak force: 750

N
Description
Benefits
Additional Technical Information
Installation
Reviews
Description
Garamatic Canopy Operator – with boom and 2 handsets
The GaraMatic is a reliable and secure automatic operator that comes complete with two 4 button hand transmitters, so you can open your garage door without having to leave the comfort of your car. This operator complies with the latest European safety standards, is maintenance free and has a super smooth quiet door action. It is also highly secure with an integral anti-burglar device as standard. The GaraMatic is perfectly matched with Garador up & over canopy garage doors and are prepared for easy installation.
Comes with two 4 button hand transmitters (black) as standard
Simple to operate
Soft start and soft stop
Automatic Safety Reversal
Automatic locking to prevent forced entry
Fast opening with maximum speed of 14cm per second
Remote status query feature indicates whether your garage door is open or closed
Bi-directional radio technology utilised for better security and a more reliable signal that can be used over a longer distance
Integral light
Streamlined plastic cover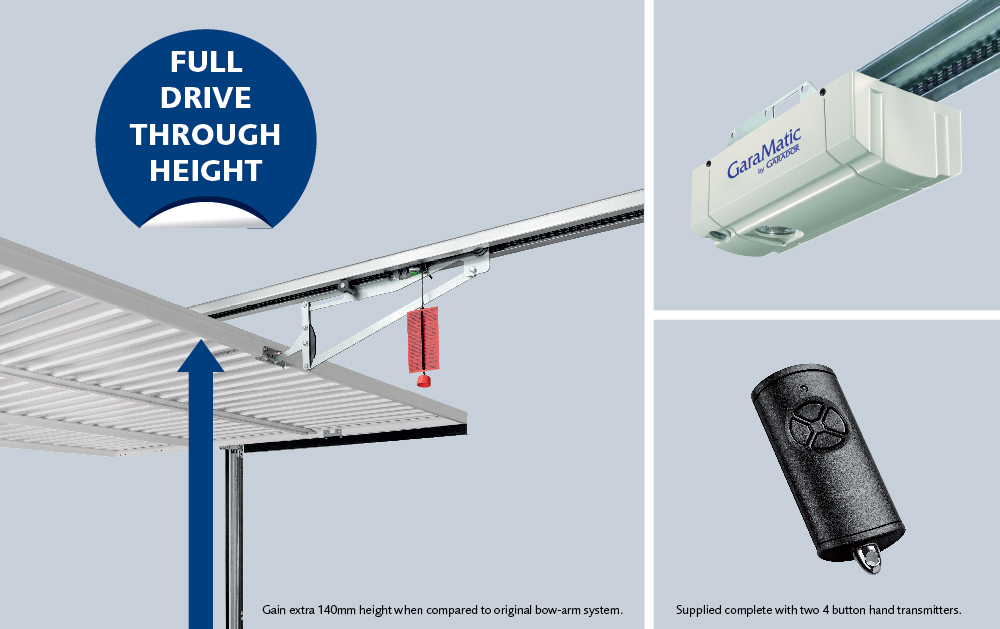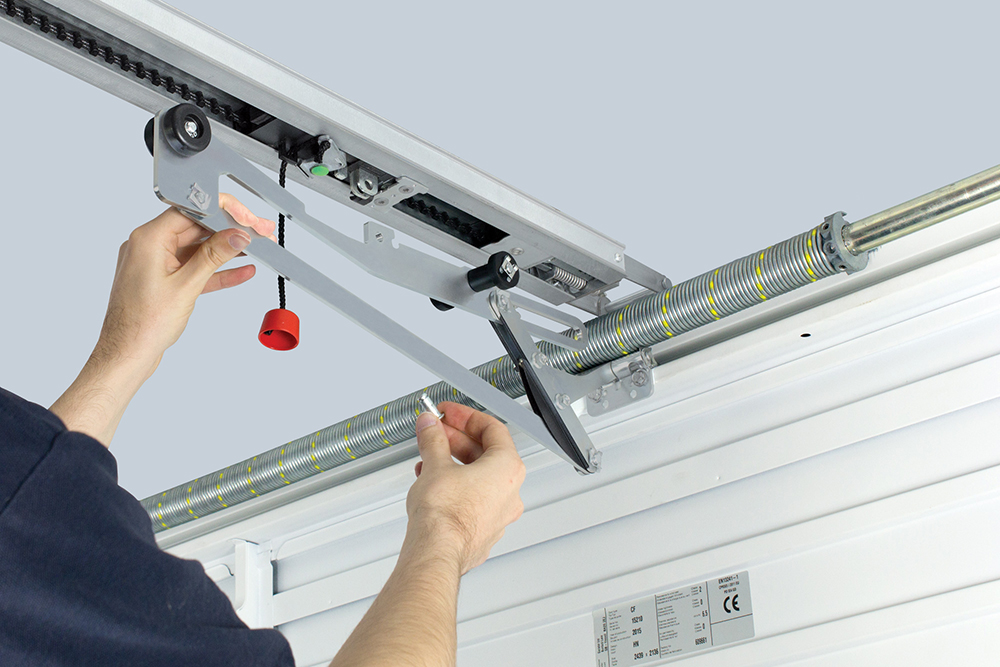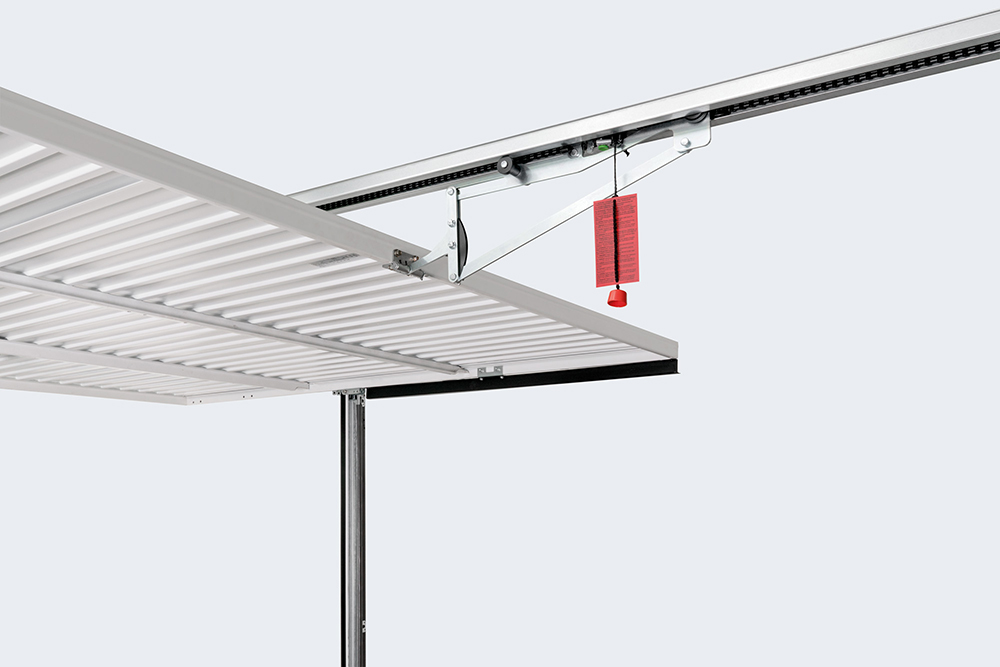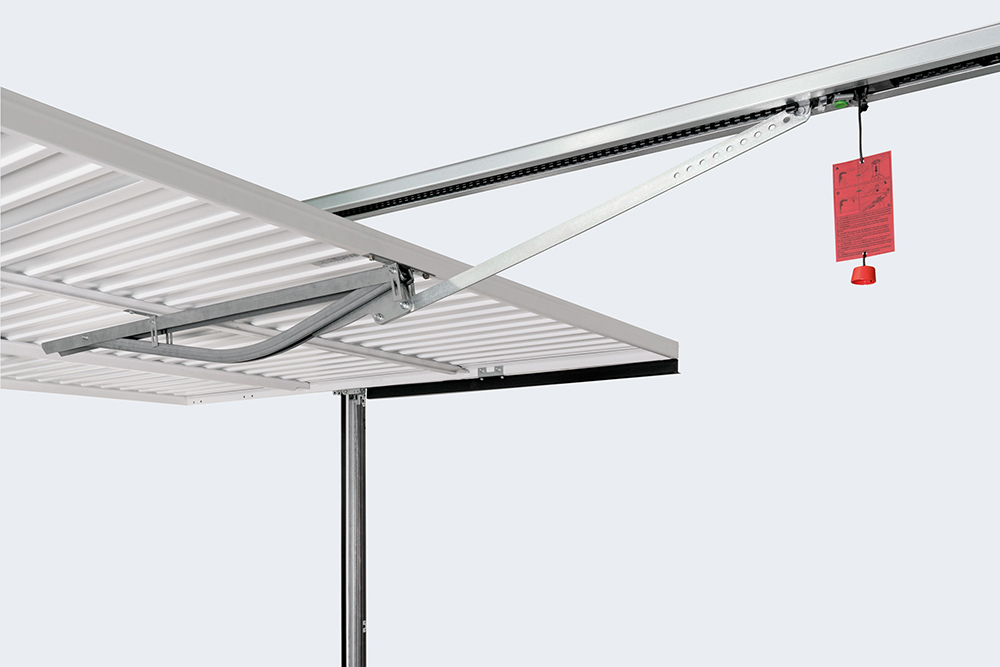 Benefits of New GaraMatic Canopy Operator
Unrestricted Drive Through Height
The original canopy bow-arm design reduced drive through height by 140mm. When in the open position, the activating arm on the GaraMatic canopy operator sits behind the top edge of the door, giving unrestricted drive through height.
Quick and Easy to Install
The new Garamatic canopy operator is quick and easy to install. The activating arm is attached to the shuttle within the boom, guide wheels help keep the device running smoothly and the torsion spring requires minor adjustment of 2 extra turns.
Made for Garador Canopy Doors
The unique GaraMatic canopy operator makes automating canopy doors simple and reliable. Take advantage of our introductory offer of a FREE FIT2BS with every order placed before Friday 14th September 2018. The activating arm is not sold separately.
Garage door operator for domestic use - not suitable for commercial use! For dry areas only
No. of parking operations:
Max 12 door cycles (open/close) per day or 6 parking operations
Operator details:
24 V DC gear drive
Mains voltage 230 – 240 V AC, 0.2 kW
Push and pull force 600 N, peak force 750 N
Opening speed 14 cm/s
Electronic control unit:
Microprocessor control
Automatic adjustment of safety cut-out and travel limits
Soft start and soft stop
Automatic timer adjustable
Hold-open time 30 sec after activation
Impulse control
Operator boom FS 10 (at additional cost):
Self-supporting steel boom with polyester/polyamide toothed belt
Plastic slide carriage and automatic belt tensioner
1-piece, completely pre-assembled
Standard equipment:
With two 4-button micro hand transmitter HSE 4 BS and integral receiver in 868.3 MHz
Each hand transmitter factory-coded individually from over 1 trillion combinations
Quick release operated from the inside connecting cable with CEE plug
Integral garage light with factory set 2-minute light
Door security kit as safety device
Universal installation bracket for up-and-over doors canopy doors
Housing:
Temperature range:
Note: Installation of photocell is required if automatic timer is activated
Great service, swift delivery and everything worked perfectly straight out of the box. Replacement Novoferm unit for a previous model of the same manufacturer. Slightly longer track so a little bit of adjustment but no problems. New unit is quieter and faster than the old. Simple to set up with the new fob able to map to my second door (old motor still going strong).
Perfect no problems at all easy to install job done 👍😀
Geoff Feldwick
13. April, 2021.
Answered my online question promptly and fully. Used free standard delivery which was delivered the next day after ordering. Great service, highly recommended
Mr Colin Gibbard
8. April, 2021.
Efficient service and order arrived promptly. The only area that could be criticised was the lack information regarding expected delivery date.
Stuart Lee
8. April, 2021.
Great product ,great price , great service , Thank you
Alistair Thompson
6. April, 2021.
Easy process throughout. Website easy to use , clear description, no fuss ordering process and delivered quicker than expected!
Parts arrived promptly, roller guides fitted well & cables correct length. Very pleased as door now operating great, thought would have needed a new door before .
Very efficient & reliable, delivery of spare quick.
James Baker
1. April, 2021.
The item I bought was correct, sent on time altogether a first class service. Thank you.