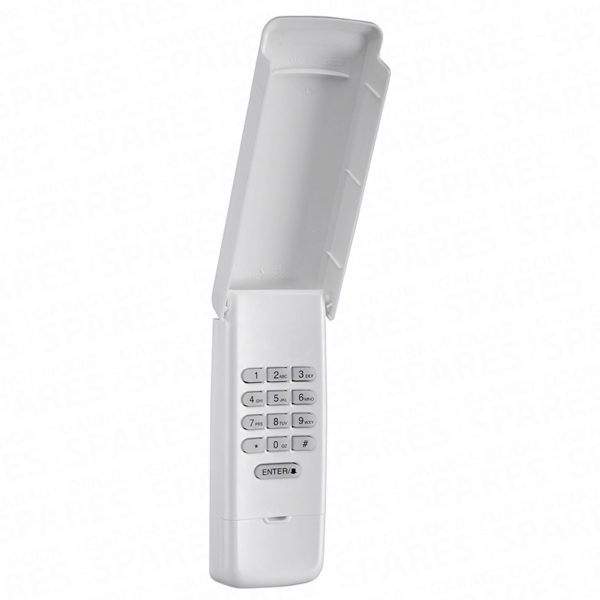 Chamberlain 433MHz Wireless Keyless Entry System 747EV
£41.50
Available
Description
Mounts on the garage door jamb. Choice of over 10.000 4-digit personal codes. Weatherproof construction and flip-top cover. Includes installation hardware and battery.
Modulation: AM
Dimensions: 55x165x20mm
Rolling security code
Back-lit keyboard for easy use in the dark
Can control multiple doors with a separate code
Includes: keypad. 9V battery. and mounting hardware
Only suits Chamberlain Liftmaster garage door openers operating on built-in 433MHz radio controls. To check that your opener is a compatible model look on the serial number label on the back panel. If your model does not have the specified suffix it may be an earlier or later model operating on a different frequency – see other listings. In the event that your opener is not one listed as compatible with any of the keypads on offer. you could choose a Domino keyless entry system.