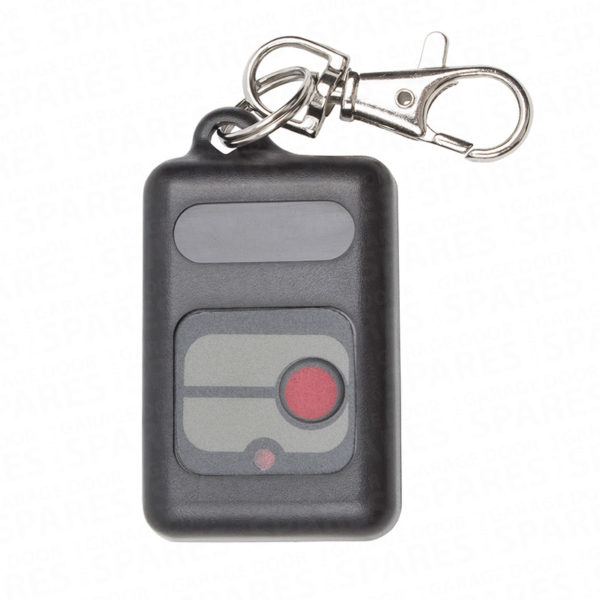 Autoglide Mk2 418MHz Mini Tx1 Red Button – AZAA1007
£60.00
Available
Description
Autoglide Mk2 418MHz Mini Tx1 Red Button – AZAA1007
Spare or replacement key fob remote control for Autoglide MK11 electric operator.
Operator Identification:-  Black triangular control box cover fitted on side wall incorporating courtesy light
Manufactured from April 1995 to Oct 1998
Radio frequency: 418 MHz
Security coding:-  The key fob and receiver unit (located within the control box) are both fitted with 10 mini switches which can be randomly set to provide a personal code.
Note:- The switches must be reverse coded – e.g. switch in the key fob must be in the "open" position and the switch in the receiver must be in the "closed" position.
Handset identification:- The latest handset is of a different design to the original but is fully compatible.
Supplied complete with a 23A battery.
Cardale code: AZAA 1007
Please note: This model is not compatible with the later 418MHz blue/grey handset.
Gerard OCONNELL
26. April, 2021.
Part supplied quickly and saved £500 on new motor.
Mrs Hickey
24. April, 2021.
The spare part arrived 3 days after I placed the order, Exactly the correct part, thought p&p was a it over the top
Mr Mike Harvey
20. April, 2021.
The plastic part which was at least 25 years old broke and after looking through their online catalogue it was in stock and arrived promptly enabling a good repair. Thanks due.
Great service, swift delivery and everything worked perfectly straight out of the box. Replacement Novoferm unit for a previous model of the same manufacturer. Slightly longer track so a little bit of adjustment but no problems. New unit is quieter and faster than the old. Simple to set up with the new fob able to map to my second door (old motor still going strong).
Perfect no problems at all easy to install job done 👍😀
Geoff Feldwick
13. April, 2021.
Answered my online question promptly and fully. Used free standard delivery which was delivered the next day after ordering. Great service, highly recommended
Mr Colin Gibbard
8. April, 2021.
Efficient service and order arrived promptly. The only area that could be criticised was the lack information regarding expected delivery date.
Stuart Lee
8. April, 2021.
Great product ,great price , great service , Thank you
Alistair Thompson
6. April, 2021.
Easy process throughout. Website easy to use , clear description, no fuss ordering process and delivered quicker than expected!