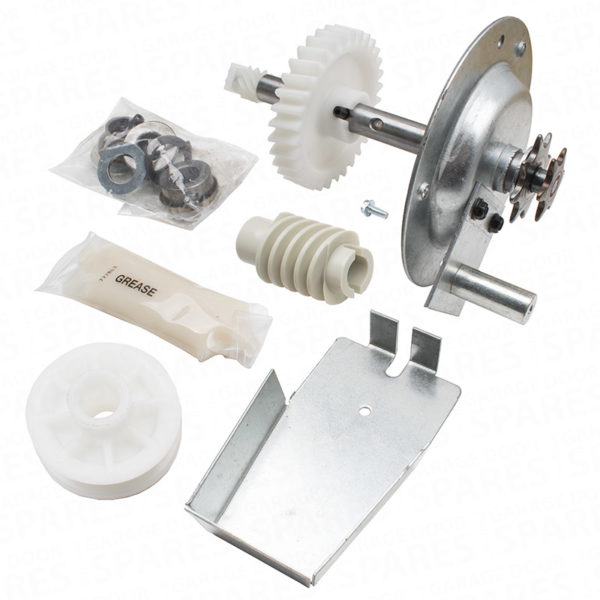 Chamberlain Liftmaster Service Kit 041A3261-1 & 041A2817
£57.60
Chamberlain Liftmster service kit
Part number 041A3261-1
Can be used to replace 041A2817 – Drive Gear and Worm Service Kit
Available
Description
Chamberlain Liftmaster service kit to suit chain drive models 4410/4210/4400/3750 and most motorlift models. It will also suit Garador Autodor which was under the brand name of Chamberlain Liftmaster.
Kit comes with gear, shaft, sprocket, worm wheel and rail grease.
For reference: the diameter of the drive gear shown bleach white, is 2-3/4 inches.
Chamberlain part number: 041A3261-1
Can be used to replace 041A2817 – Drive Gear and Worm Service Kit.