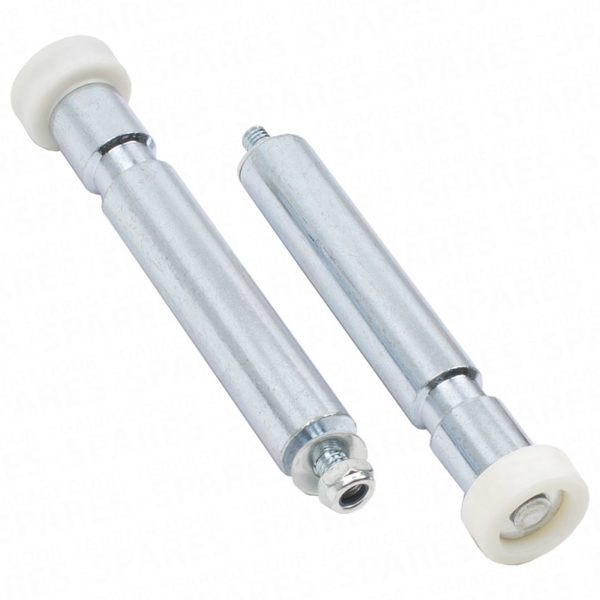 Double Canopy Merlin Roller Spindles to suit Henderson
£27.00
Roller spindles to suit Henderson double canopy garage doors
Nut type
Pre-Premiere – pre February 1992
Suits cables with looped ends
Available
Description
Additional Information
Description
A pair of premium quality, nut and washer type, canopy garage door rollers & spindles to suit pre-Premiere DOUBLE Henderson Merlin canopy garage doors.
Supplied pre-packed in pairs complete with two nuts and two washers.
Wheel diameter = 23mm
Shaft diameter = 16mm
Overall length = 118mm
All dimensions are approximate.