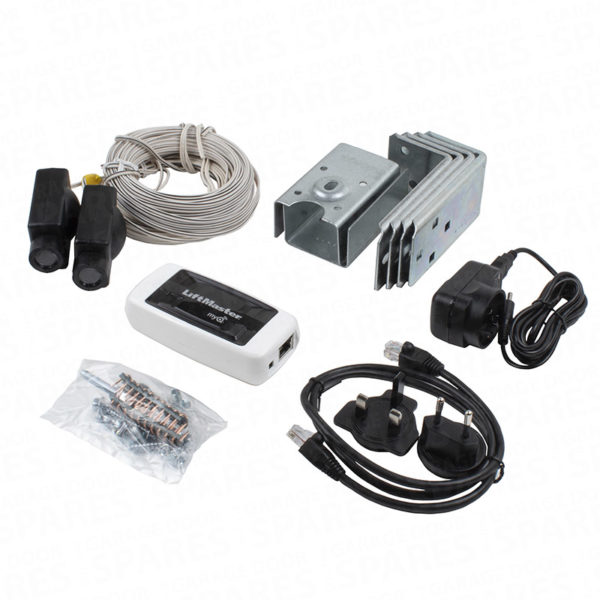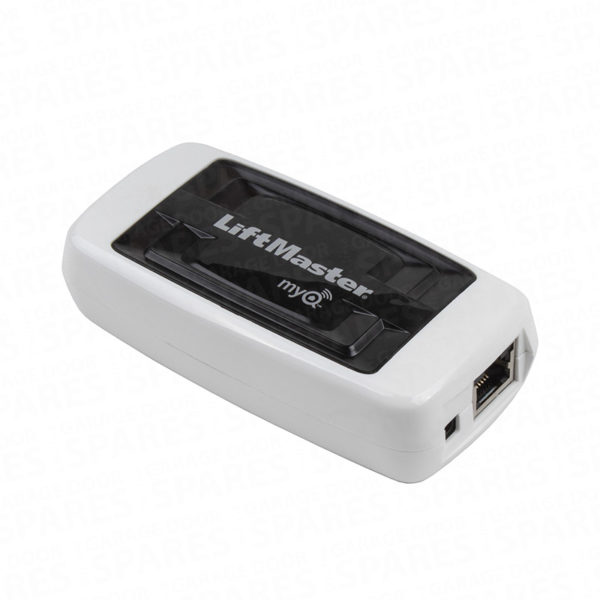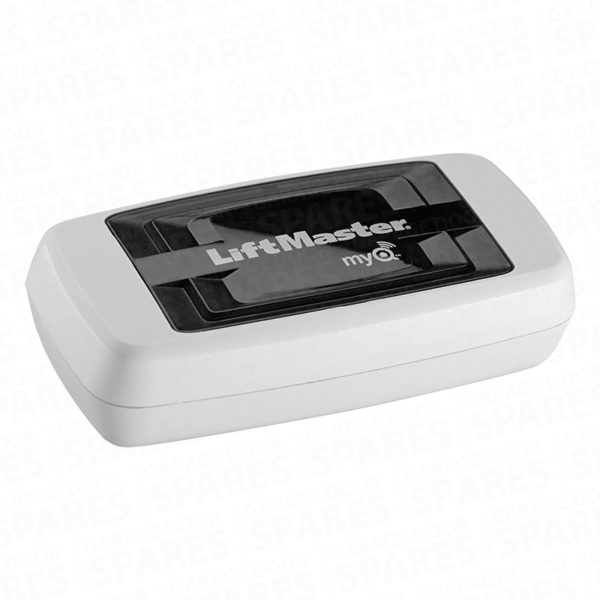 Chamberlain Liftmaster MyQ Starter Pack Internet Gateway 828EV & Photocells
£123.62
Includes:
MyQ internet gateway 828EV
Photocells 770EN
Fittings, brackets, power adaptor and cables
Available
Description
Features
Downloads
Reviews
Description
Chamberlain Liftmaster MyQ Starter Pack Internet Gateway 828EV & Photocells 770EN
Revolutionary new accessory with integrated MyQ technology that makes it possible to link the garage door opener to the internet and monitor and operate it from the home or garden, or anywhere in the world, with a smartphone, tablet PC or computer.
THE MYQ TECHNOLOGY GUARANTEES SAFETY AND QUALITY OF LIFE
With the innovative myQ technology, LiftMaster meets the most important requirements of our homes: safety and comfort. The myQ allows you to connect LiftMaster products to your smartphone, tablet or computer. In other words, using the app, you can control and monitor your entrance gate or your garage door, from any location. This allows you to save time and, simultaneously, offers more safety.
AN ADDED VALUE TO YOUR COMFORT
The advantages of myQ are obvious: you will never have to worry if you really closed the garage door or not. A glance and a click on your smartphone are enough to simply close the door when you are not at home. MyQ is also very handy when your children arrive early from school, if a supplier is at your closed door or if you want to lend something from your garage to a neighbour. With myQ, you can easily open the door, even when you are not at home.
Can be installed quickly and easily through a standard router
No annual usage fee
Can be used with the following LiftMaster models: LM60EV/S, LM80EV/S, LM100EV/S, LM130EV/S, LM750EV and any LiftMaster gate operator with CB124EV (swing gate control) and CB202EV (sliding gate control)
Safety devices when using MyQ accessories:
In order to be compliant to current EU regulatory, IR sensors (included) must be installed to use MyQ enabled accessories. The Garage Door Monitor 829EV as well as the Internet Gateway 828EV can be used with IR systems.
EASY INSTALLATION, INTUITIVE USE
As with all LiftMaster products, myQ is also a user-friendly solution. To install it you just need to connect the LiftMaster Gateway to your router, and then register and login with the serial number. In the last step of the installation, the operator is connected through a simple touch of a button. Now you can now open and close your garage door or entrance gate, using your computer, tablet or smartphone.
1. Create a connection
Connect the network cable to the router. Connect the Internet gateway to the power supply. When the Internet gateway has connected to the Internet, the green light will light up permanently.
2. Download the free myQ App
The myQ App is available for free in the App Store and Google Play Store.
3. Create an account
Create an account in the myQ app.
4. Register your gateway
Enter your Internet gateway's serial number. It is located on the bottom of your device.
Gerard OCONNELL
26. April, 2021.
Part supplied quickly and saved £500 on new motor.
Mrs Hickey
24. April, 2021.
The spare part arrived 3 days after I placed the order, Exactly the correct part, thought p&p was a it over the top
Mr Mike Harvey
20. April, 2021.
The plastic part which was at least 25 years old broke and after looking through their online catalogue it was in stock and arrived promptly enabling a good repair. Thanks due.
Great service, swift delivery and everything worked perfectly straight out of the box. Replacement Novoferm unit for a previous model of the same manufacturer. Slightly longer track so a little bit of adjustment but no problems. New unit is quieter and faster than the old. Simple to set up with the new fob able to map to my second door (old motor still going strong).
Perfect no problems at all easy to install job done 👍😀
Geoff Feldwick
13. April, 2021.
Answered my online question promptly and fully. Used free standard delivery which was delivered the next day after ordering. Great service, highly recommended
Mr Colin Gibbard
8. April, 2021.
Efficient service and order arrived promptly. The only area that could be criticised was the lack information regarding expected delivery date.
Stuart Lee
8. April, 2021.
Great product ,great price , great service , Thank you
Alistair Thompson
6. April, 2021.
Easy process throughout. Website easy to use , clear description, no fuss ordering process and delivered quicker than expected!