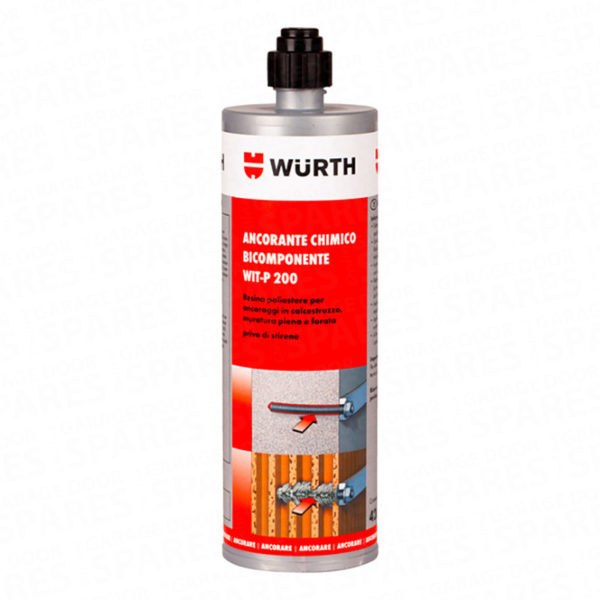 Wurth Chemical Fix
£10.44
Chemical Anchoring WIT- P200
Coming Soon!
Description
Additional Information
Description
Wurth Chemical Fix
WIT-EA 200 Resin Anchor S/F
Polyester resin without styrene for universal uses. For heavyweight anchoring on concrete, solid masonry and perforated masonry.
On hollow masonry, make the hole with normal drilling instead of hammer-drilling in order to protect the internal chambers of the bricks, and use with mesh or sleeved bushings
For fixing machinery, railings and fences, metal beams, windows, wash-basins, radiators, sun blinds, cabinets, shelves, grates, etc.
Coaxial cartridge

A two-component chemical anchoring product, high quality and with excellent thixotropic properties

Conforms to LEED requirements according to EQ C4.1

Always use with static mixer provided with the cartridge

Temperature-resistant: +50°C continuous and temporary max. +80°C

Of a higher quality than other polyester resins present on the market

Only one type of resin for use on several types of backing materials

The Fill&Clean static mixer facilitates cleaning because it is equipped with a cleaning spatula

Contains no styrene and therefore less odour

Average resistance to chemical agents and weathering

Anchorage of different accessories such as threaded rods, hooks, eyelets, threaded bushings etc.