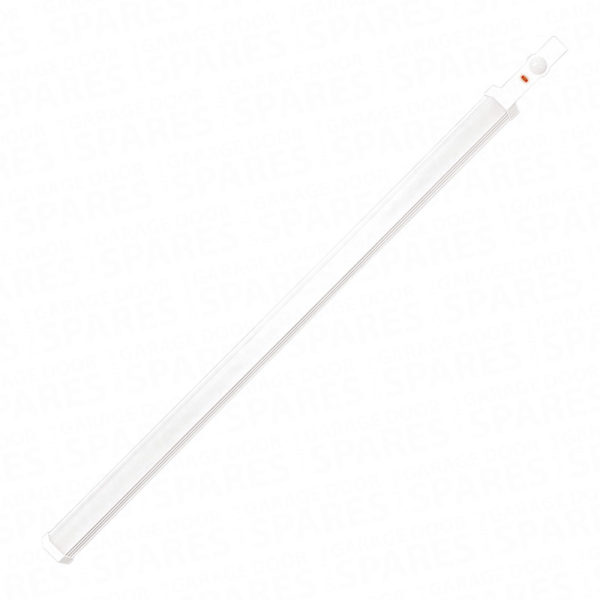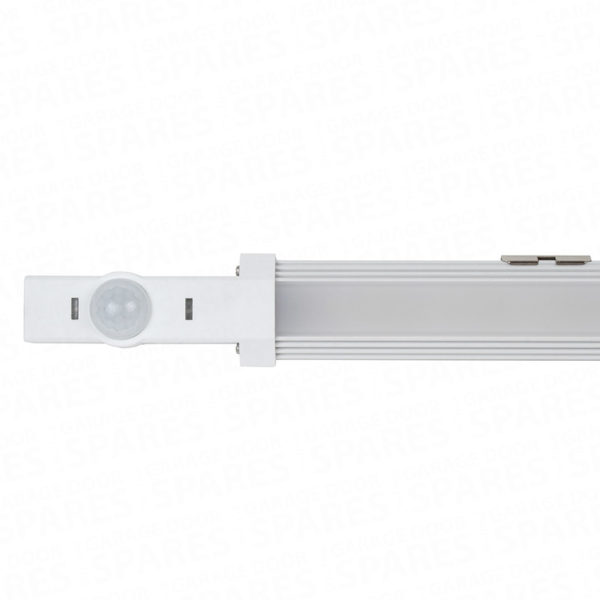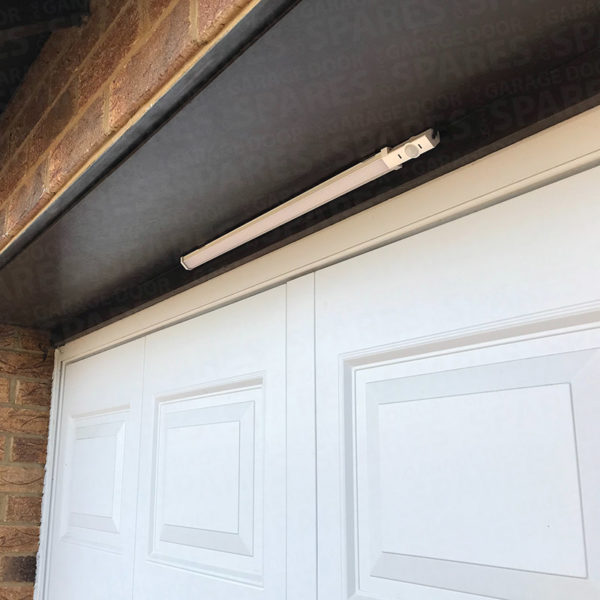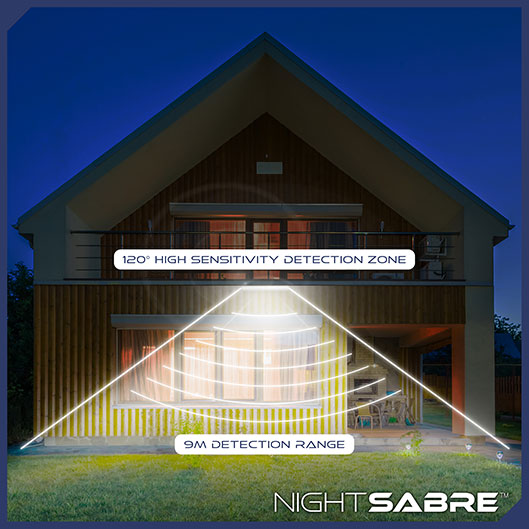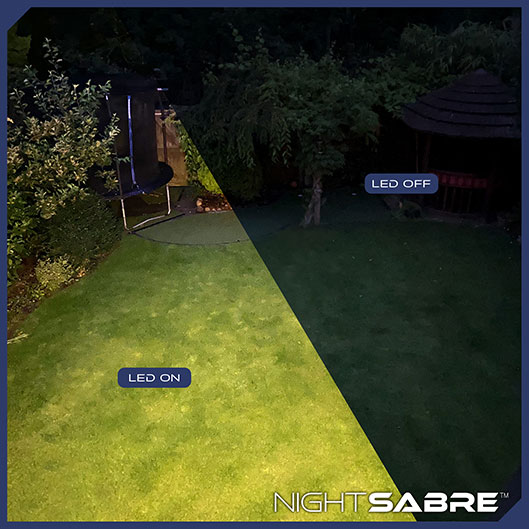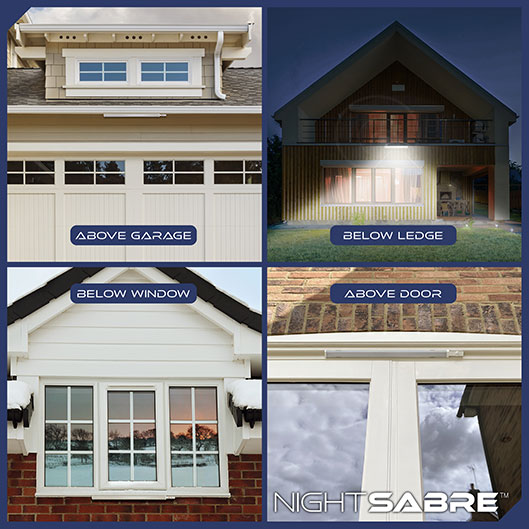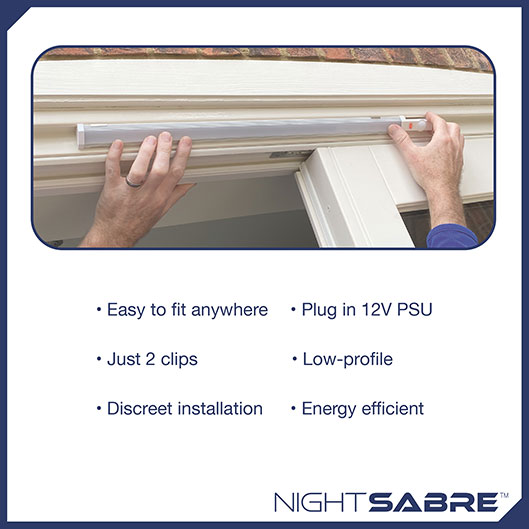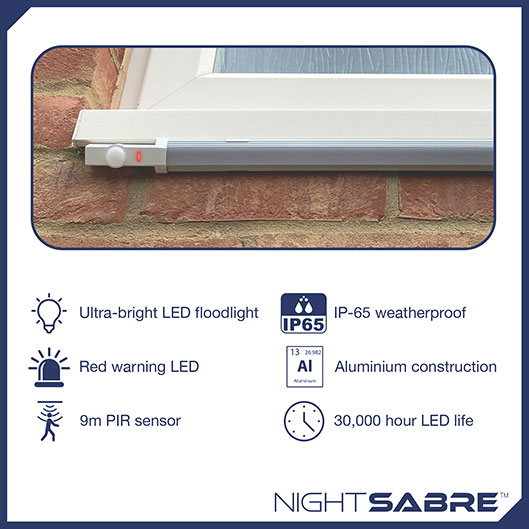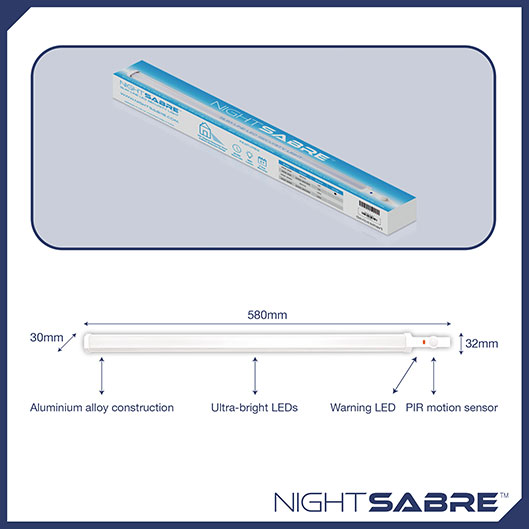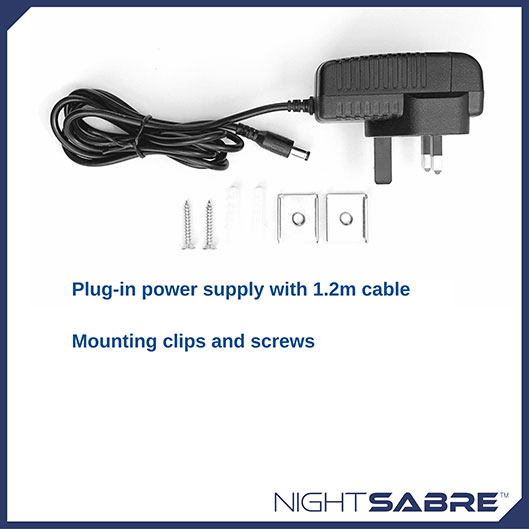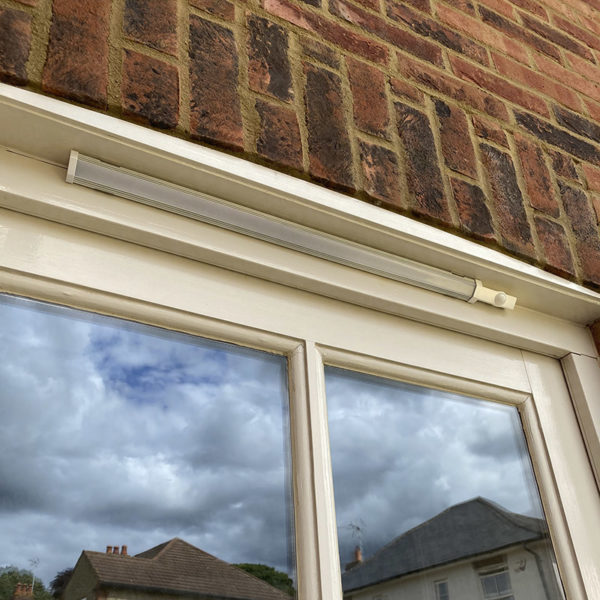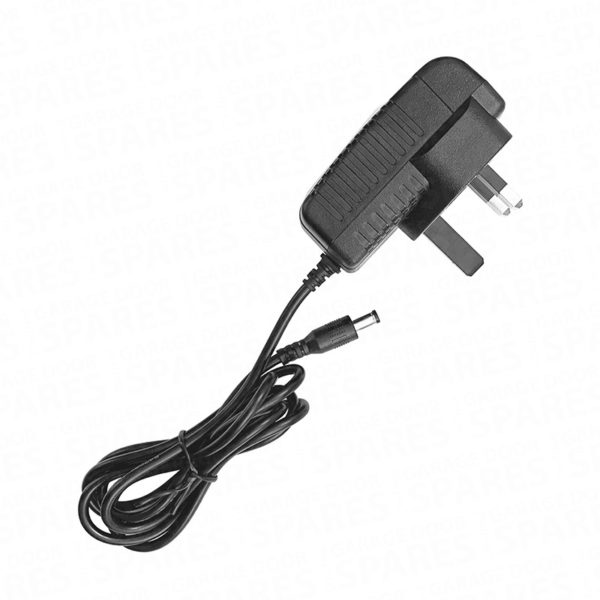 Night Sabre LED Security Flood Light
£40.00

Powerful Energy Efficient LED Floodlight
Reliable Motion Detection
Fully Weatherproof
Easy Installation
Automatic Dawn/Dusk Sensing
Flashing Red Warning Light
Discreet Design
Night Sabre can be connected directly to most garage door operators' AUX port*.
*Please check your operator's manual for compatibility.
Available
Description
Features
Technical Data
Installation
Downloads
Description
Night Sabre LED Security Flood Light with 9m PIR Motion Sensor
Night Sabre low profile security lights deliver the very latest in high brightness LED technology in a sleek and discreet weatherproof form. At only 32mm high these beautifully crafted aluminium devices can fit under a windowsill, above a door or under the eaves of a roof.
Capable of detecting human movement up to 9m away, once triggered 1400 lumens illuminates a wide area with a bright even beam. As an additional deterrent there is a flashing red LED warning light to indicate the presence of an active security device. An integrated photocell ensures the lights operate only after dusk.
The light is powered by a plug in power supply (included) and the power lead can be easily routed through a window opening or through a small hole in the wall or eaves. Installation is quick and simple and there is no need for any adjustments or maintenance – Night Sabres are guaranteed for 2 years. Replacing incandescent bulbs with LED units lowers greenhouse gas emissions and saves electricity – the LEDs will last 10-20 years depending on use, so there is a very low total cost of ownership.
Night Sabre can be connected directly to most garage door operators' AUX port*.
*Please check your operator's manual for compatibility.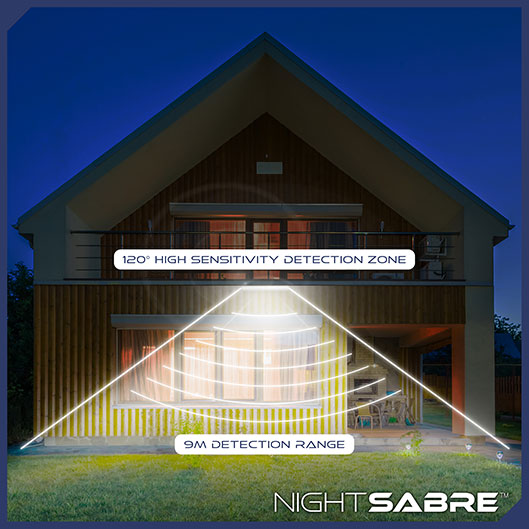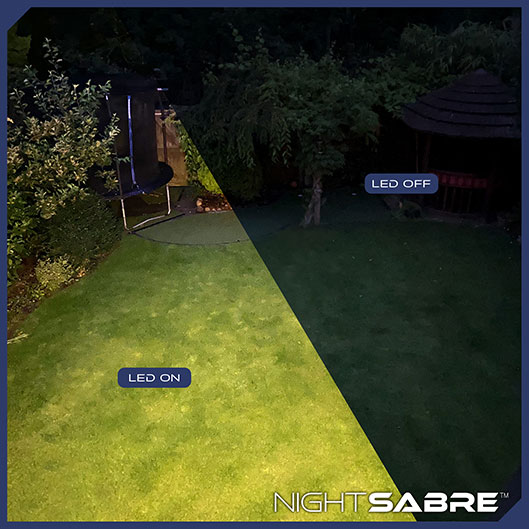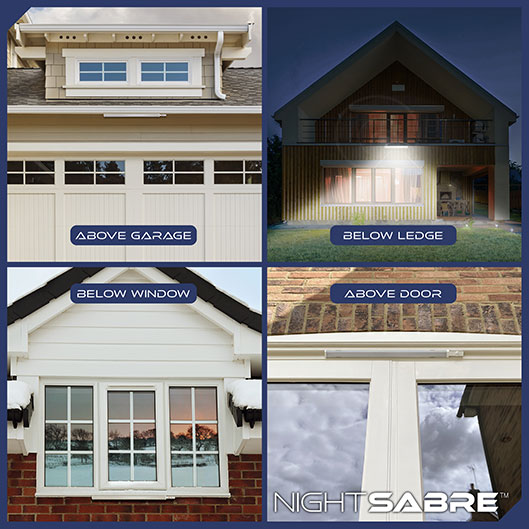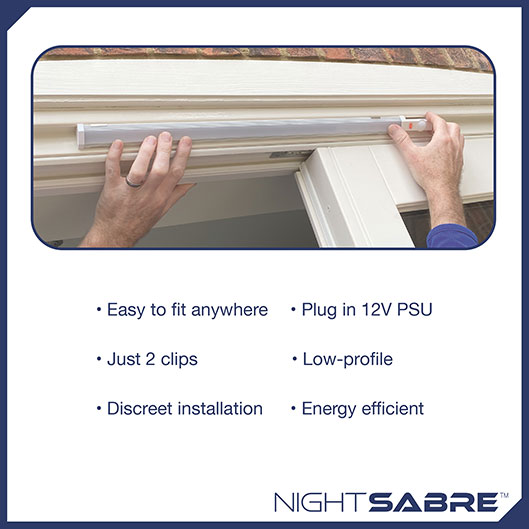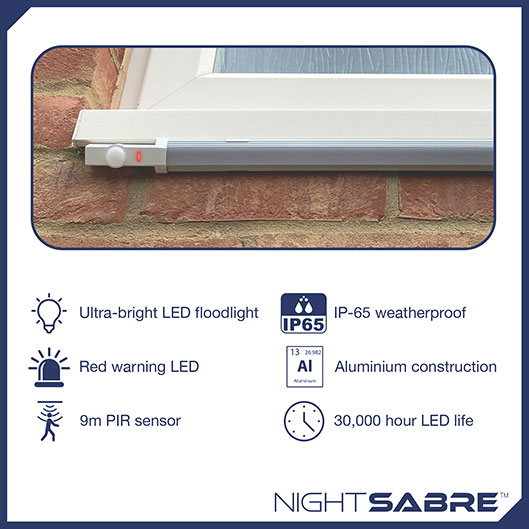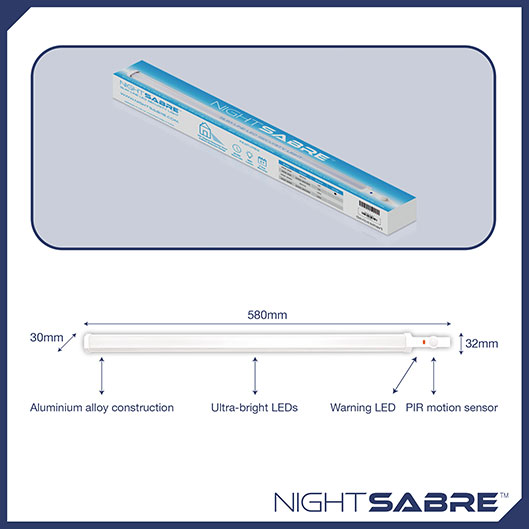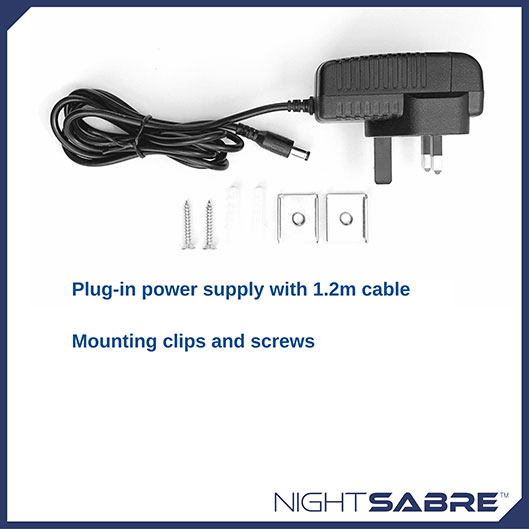 Features
IP-65 Weatherproof - strong aluminium alloy construction for the harshest outdoor environment
Simple Installation - just 2 clips fit to a wall or under a windowsill, ideal for above a garage door
Ultra-bright LEDs - give a wide even beam spread, are energy efficient and will last for more than 30,000 hours
PIR motion detector - 120° detection area & 9m detection range
Plug-in Power supply included - no electrician needed
| | |
| --- | --- |
| Voltage | 12V DC 1.0A |
| Power | 1400 Lumens |
| Range | Up to 9m |
| Detection zone | 120° H x 90° V |
| Recommended mounting height | 2 - 4.5m |
| Dusk point | 20 Lux |
| Weatherproof rating | IP-65 |
| Dimensions | 580 x 32 x 30mm |
| Operating temperature | -20°C to +50°C |
| Weight | 425g |
| Energy rating | A+ |
| LED lifetime | 30,000 hours @ 4 hours per night |
| Version | NS-60W - White |
| LED Colour | 4000K |
| Approvals | FCC, CE, RoHS |
| Accessories Included | Plug-in power supply 2.2m, wall clips and fixing screws |
| Optional | DS-2MC - 2m extension cable (up to 2 per unit installation) |
1. Installation
This light can be fixed underneath an overhang such as a windowsill, above a garage door or fixed directly to a wall. The clips can be fixed vertically or horizontally as shown.
Screw the 2 mounting clips about 40cm apart to the wall (or overhang) with the supplied screws. The distance between the clips isn't critical as they can fit on anywhere along the length of the aluminium part of the light.
If you want to hide the cable you might need to drill a 10mm hole through the wall or ceiling near one end of the light, pass the power cable through the hole. Alternatively if the light is going under a windowsill you can simply feed the cable through a window – it's low voltage so no risk in doing this.
To mount the light simply fit one edge into the top or bottom of the clips then twist it round until it clicks into place. Connect the cable to the power supply and plug it into an indoor wall socket.
2. Operation
The Night Sabre security light has a flashing red LED to let you know it's powered on and ready. The floodlight will only come on when it is dark and the PIR sensor detects motion.
The motion sensor covers an area very similar to the illuminated area – about 90° vertically and 120° horizontally, so as long as the light has been installed correctly the sensor will be aimed in the right direction automatically.
This light uses the latest in digital sensing technology, there are no adjustments necessary, just install, connect to the power and you're done!
3. Trouble Shooting
No flashing red LED:
1) Check that the plug in power adapter is plugged in to a working wall socket that is turned on
2) Check that the in-line power connector to the light is pushed in securely
3) Make sure the power cable has not been damaged during the installation
Light not turning on:
1) Check that the red LED is flashing – so we know the light is powered and ready
2) Is it dark enough? The light only works when the light level falls below 20 lux – this is night time but perhaps there is another light source that is affecting the sensor?
3) Is the motion sensor able to see the movement – is there anything blocking the sensor that might prevent it from detecting human movement? Try waving your hand directly in front of the light when it's dark
Light stays on or is on most of the time at night:
1) There is a built in 60 second dwell time, the light will stay on for 1 minute after seeing movement – is there something that is constantly moving in front of the sensor?
2) Are there other heat sources moving within 9m of the light? A hot air vent, road traffic or some other moving object that could be triggering the sensor?
4. Maintenance
The Night Sabre light uses very efficient LEDs that are designed to last for more than 30,000 hours – that's almost 20 years of an average of 4 hours every night. So there are no bulbs to replace.
Like any light you will get the best performance if it's clean, the motion sensor lens should also be kept clean and free of cobwebs or dust - so use a damp cloth to wipe the front of the light down every so often.
5. Extension Cable
If the power outlet is too far away from where you want to install the light you can buy a 2m extension cable (use up to 2 extension cables between the PSU and Night Sabre light.) – product code DS-2MC, SKU SEC3002.