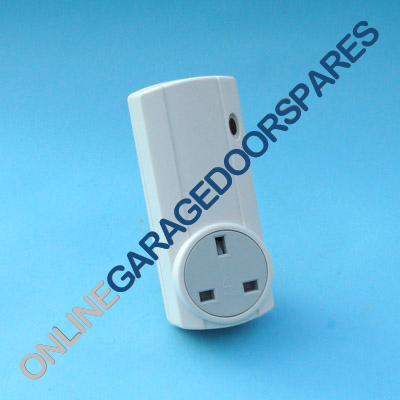 Marantec Digital 362 Socket Receiver (On/Off Type)
£72.00
Available
Description
An 868MHz Socket Receiver that provides on/off switching of any appliance that is plugged into the unit`s 13amp socket.
Typical uses are lamps or fans around the home or external applications such as pond lights or pumps
Please ensure that you also purchase Marantec 868MHz remote handsets of your choice listed elsewhere in this section to complete the kit.
See other listing in this section for a similar unit that provides a solution for old but functional garage door openers fitted with now obsolete radio controls
Application
'On'/' Off'
To control electric devices inside the house e.g. lamps. fans etc
(All devices that can be switched on and off with max 10/16 A)
Package
Technical details/specifications
Measurements (WxHxD) – 50 x 120 x 75 mm
Weight – 0.17kg
Nominal voltage – 230/250 V AC  50/60 Hz
Power consumption – Aprrox 30 mA
Protection category – IP 20
Range of temperature -10°C to +40°C
Geoff Feldwick
13. April, 2021.
Answered my online question promptly and fully. Used free standard delivery which was delivered the next day after ordering. Great service, highly recommended
Mr Colin Gibbard
8. April, 2021.
Efficient service and order arrived promptly. The only area that could be criticised was the lack information regarding expected delivery date.
Stuart Lee
8. April, 2021.
Great product ,great price , great service , Thank you
Alistair Thompson
6. April, 2021.
Easy process throughout. Website easy to use , clear description, no fuss ordering process and delivered quicker than expected!
Parts arrived promptly, roller guides fitted well & cables correct length. Very pleased as door now operating great, thought would have needed a new door before .
Very efficient & reliable, delivery of spare quick.
James Baker
1. April, 2021.
The item I bought was correct, sent on time altogether a first class service. Thank you.
douglas howes
29. March, 2021.
Great service, the gentleman talked me through the model I needed. It arrived and tuned it into the garage door electrics easily. More Robust than the original fob. Thank you Doug.