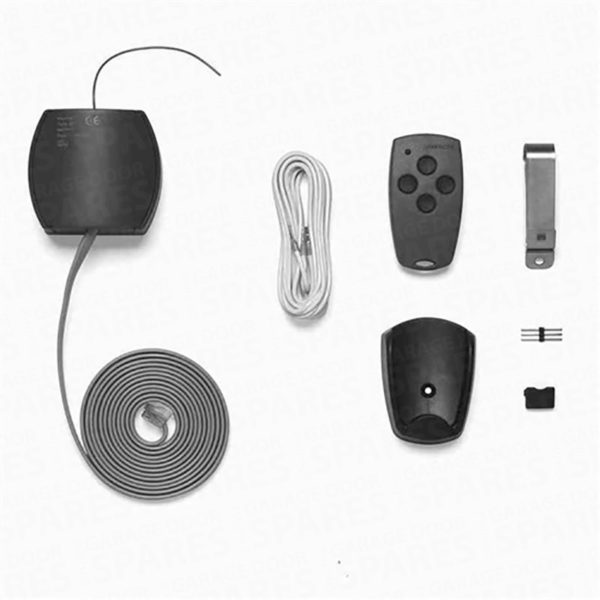 Digital 343 – Retrofit 868MHz Frequency Upgrade Kit (System Cable)
£145.20
Available
Description
Retrofit Kit Digital 343
A receiver and transmitter kit for upgrading older Marantec 27 MHz and 418 MHz systems. for which handsets and receivers are in most cases obsolete. to the latest 868 MHz frequency.
PLEASE NOTE: Any existing working handsets. operating on either 27 MHz or 418 MHz. that you still have will not work with this upgrade kit and replacements will have to be purchased.
Article
Retrofit kit
868 MHz Multibit
Package contents
Digital 343 universal receiver. 2-channel
Pre-cabled with system cable (2.100 mm)
Digital 304 Mini hand transmitter. 4-channel
3 V button cell. CR 2032
Coding plug
Wall support
Visor Clip
Function/application
Potential-free impulse/switch function
For retrofitting the frequency without plug
For all Marantec operator systems
Technical details/specifications
Measurements (WxHxD): 70 x 63 x 34 mm
Nominal voltage: DC or AC 12 – 24 V
Power consumption: Approx. 50 mA
Protection category: IP 20
Range of temperature: -20ºC to + 60ºC
Cabling: System cabling
Download installation and operating instructions here.