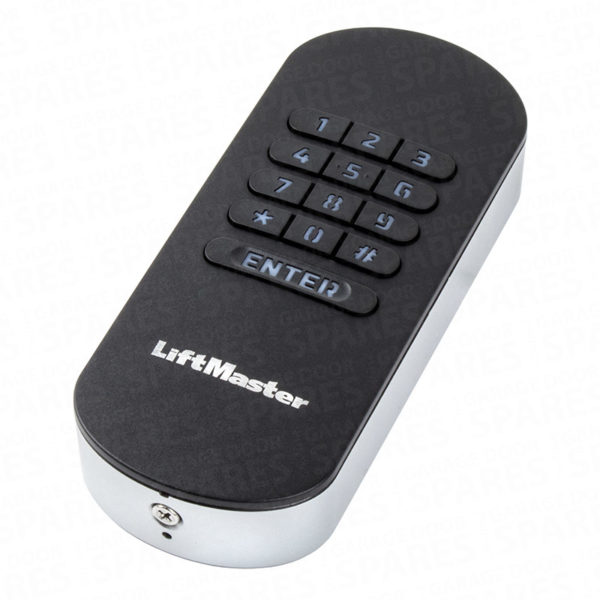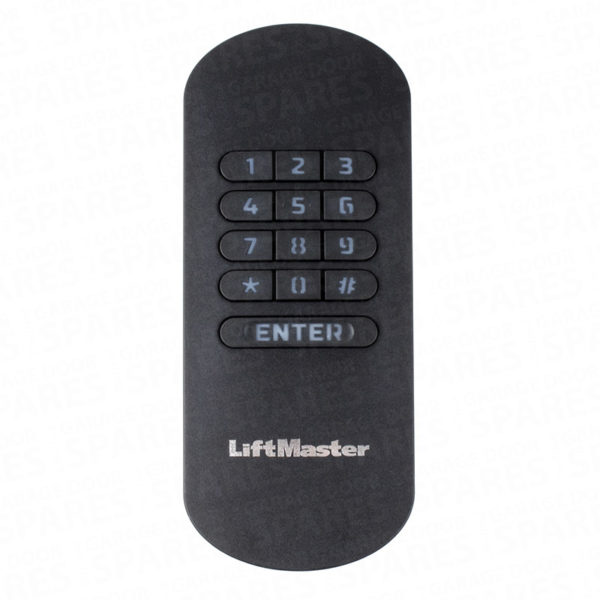 Chamberlain LiftMaster 433MHz Wireless Keypad 780EV
£117.00
Suitable for multiple garage doors complete with backlight
For Chamberlain LiftMaster garage door or gate operators
Available
Description
Features
Additional Technical Information
Downloads
Description
Chamberlain LiftMaster 433MHz Wireless Keypad 780EV
Chamberlain  LiftMaster 780EV is the ideal wireless security keypad for LiftMaster Garage Door or Gate Operators. Modern design, simple wireless installation with reliable performance.
For use with LiftMaster garage door openers using 433 MHz, EVO Code (Security+2.0).
Open or close your garage without a transmitter or key
The LiftMaster radio code lock opens and closes the garage door with a four-digit numerical code
Visitors, for example, can be issued with a temporary code
Wireless, with a 9V battery
The keypad is illuminated and therefore easy to operate in the dark
For use with the Evolution openers
Wireless Keypad 780EV Popular Features
4-digit PIN
Up to 10,000 combinations
Change easily existing PIN codes
Control multiple operators, each application with its own PIN code
Temporary PIN
Temporary access code can be set up for visitors and staff, which can be restricted to a certain number of hours or openings (up to 255 uses or up to 255 hours).
Convenient One-Button-Close function
Operator can be closed from open position by pressing Enter-button without entering the PIN. Feature can be deactivated manually.
Easy wireless installation
Saves time and the cost of running wires.
Security+ 2.0® Technology
Virtually eliminates interference and offers extended range when the keypad is used to communicate with LiftMaster Garage Door and Gate Operators.
Flexible
The keypad can be removed easily from the mounting housing. The programming remains. Especially convenient for vacation travel.
Multiple Operator
Suitable for multiple garage doors.
Illumination
Keyboard with white backlight. Illuminate when any key is pressed.
Design
Modern look designed for outdoor installation.
Wireless Keypad 780EV Specifications
Application
This keypad can be programmed to multiple Garage Door and Gate Operators.
Key Features
Use for multiple applications: Yes
Temporary PIN: Yes
Stand alone: Yes
Wireless communication: Yes
Rolling Code: Yes
Fully Sealed Electronics
Meets IP 55 rating.
Frequency and encryption
LiftMaster Security+ 2.0®
Tri-band 433 MHz (433.30MHz, 433.92MHz, 434.54MHz)
Intended use
Garage door and Gate Operator with Security+ 2.0 radio
Transmission power
< 10 mW
Battery
1 x 9V Alkaline
Operating temperature range
-20°C to 55°C
IP rating
55