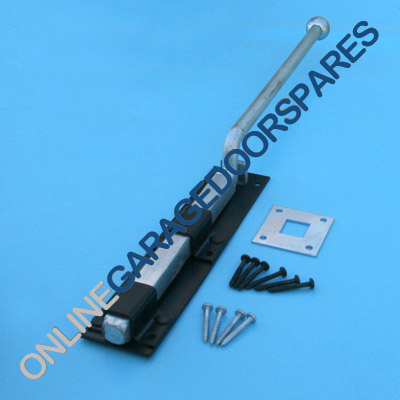 18" Monkey Tail Bolt (for high doors)
£30.18
Coming Soon!
Description
A sturdy 18" (450mm) Black epoxy powder coated Monkey tail bolt with steel shoot.
Typical uses include high side hung garage doors. side doors. shed doors and wooden gates.
An ideal alternative to traditional Tower bolts because the long monkey tail handle allows the top bolt on high doors to be reached more easily. Can also be used on the bottom of doors to avoid stooping to access the lower bolt.