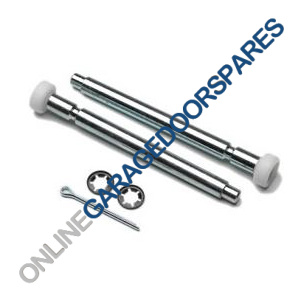 Pattern Canopy Roller Spindles – Overhead Gear
£13.50
Available
Description
Pattern Canopy Door Rollers and Spindles – Overhead Gear
A pair of premium quality. canopy door rollers & spindles. to suit Cardale original (pre CD45) overhead and overhead CD45 geared doors.
They do not suit compact geared doors as the cone and spring shaft act as the roller and spindle nor do they suit CD Professional geared doors.
Supplied pre-packed in pairs complete with star washers.
Wheel diameter = 22mm
Shaft diameter = 13mm
Overall length = 160mm
All dimensions are approximate